Case Studies
Blog
IOT's wonder in AQUA Management
Imagine a world where the coffee starts brewing as soon as the morning alarm goes off, where the lights go off automatically hits the driveway, where the door unlocks automatically when approached by a house member, where according to the temperature the geyser warms your bath water.
Read More
What are Cross-Platform apps?
The world has gone mobile. It has become a "must have" element for any organization, regardless of its size. Undoubtedly, some organizations can concentrate on only one mobile OS and avoid all the other ones,
Read More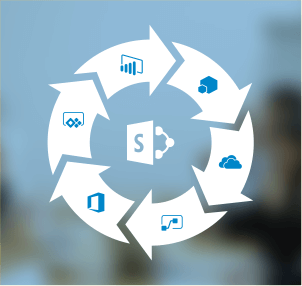 Enterprise-Solutions-with-Sharepoint
Shed the Managing pile of documents and pages entitling all the basic structure of the project, or typing out the plan of action, and updating the same over a link of emails.
Read More
We Implement Continuous Enhancements By Transferring Digital Skills, Ideas And Concepts
Case Studies
Contact Us
Mostafa Elzoghbi - CEO & Founder
Hadafsoft -- USA
The skillful SharePoint development team of AtoZ Infoway LLP provided a level of direction that was both disciplined and creative with some quick fixes and long term solutions. I am happy to see their strategy of working. Thanks a lot.
Vishnu - Technical Head
Ammazia --- india
AtoZ Infoway LLP did a great job for us. They were very responsive and worked fast to complete our project. As a technology professional, I was very demanding of the quality of work we received.
Mr. Shabbir - Co. Founder
HG 360 --- USA
AtoZ Infoway LLP is the strong development partner that we were looking so far. The mobile team at AtoZ Infoway LLP served the job excellently and knows very well how to build amazing apps within time. They know how to maintain good relations via effective communication. Their quick response to each query is highly appreciable. The final app delivered to us is of high-quality and developed strictly for our project's requirements. We are thankful for developing such an app and would be glad to work with them again.
Ravinder Singh - Co. Founder
Grand Gopher --- china
A great team of problem solvers. At AtoZ Infoway LLP, they have a great culture. We worked as a team, not as a client and developers. They stay connected and report on a regular basis. In the end all culminated in an awesome product.
Mr Rahul - CEO & Co. Founder
Accuster --- India
Excellent work! Mr. Devang Patel was very responsive and exceptional throughout the work process. He has great website design and development skills. His patience and customer service skills are excellent and his work was very detailed and thorough. Well worth the money and definitely recommended.
Ashish Patel - CEO & Co. Founder
Costal Care --- Canada
AtoZ Infoway LLP has set the new standard for web development in the US! The highest degree of professionalism, turn-around time and code, done right! -- AtoZ Infoway LLP will now be my first stop in shopping for all my internet development needs!
Manish Yadav
Infosenseglobal --- USA
I was a bit hesitant at first because I am in Canada and AtoZ Infoway LLP was in India but Mr. Devang and Team quickly dispersed any doubt I had. Mr. Devang and his team were quick, courteous and very efficient.
Shaishav Shah - Founder
Talent Hunters --- Australia
I have had experience in working with developers now for over 10 years and I can say with that your development has been delivered with less functional modifications than I have ever experienced. The team displays a real understanding of our issues and comes up with suggestions and impressive ideas. If I had to do it all over again, I would select AtoZ Infoway as our outsourcing provider again.
India
China
Canada

USA
Australia

Romania
Kuwait
UK